I already have a post that talks about tips for different pages and different content that should be in an author website, but sometimes it helps to have something that's already beautifully designed that you know is going to work and give you sample text so you know what you're aiming for. In other words, we just want something to simplifies at all and that's actually going to help a cell. And that's where the WordPress themes in this list come in.
Let's See the Themes
Creativindie.com posted a list of 99 WordPress themes for authors that will actually sell books so I browse the list and chose my favorites. You can check out the original listing at this link  but the themes below represent my favorites from the list plus a few others I have come across over the years.
Brown-Responsive WordPressTheme for eBook ($43) supports 1-page and multi-page sites and has a drag & drop page builder that makes website building user friendly even for beginning WordPress users. I love that it has a 1-page option because it allows authors to get their website up quickly, and then build up to the multi-page option whenever you're ready.

Bookish-Theme for Book Authors and Marketers by Theme Forest ($14) is an affordable and professional looking one-page site with room for everything from message highlights to a place where people can join your mailing list.
Fresh Blog by Organic Theme ($69) has a great minimalist design that you can customize to create the clean and professional look you want, and don't let the name of the theme fool you because you can create much more than a blog with it.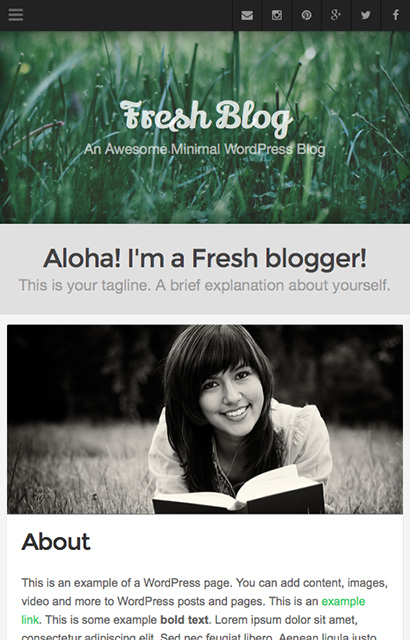 John Doe's Blog Theme by Theme Forest ($48) is a beautiful site responsive site that is designed to look just as good on phones as it does on tablets and computer screens. This is definitely a design that works best for blogging authors.
eBook by Templatic ($29) is a template that I hate to love. *I love the site map and page titles but the design is elementary. The low price makes it a great option, but even if you prefer the look of one of the other templates, I would recommend using this template for inspiration for organizing your website. You can also consider finding a Fiverr web designer who can customize it for you. Oh, and it's not just for e-books.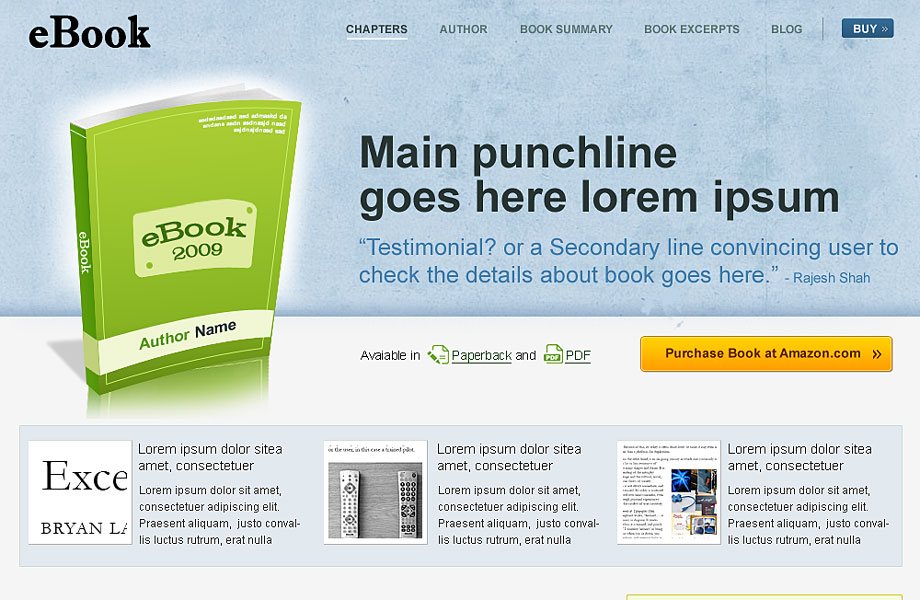 Ethority-One Page eBook Landing by Theme Forest ($43) is a beautiful and simple website design that holds everything on a single page.
Authorlicious WordPress Theme by 30 Day Books ($45) is a thoughtfully designed responsive theme that comes with video tutorials on how to use it and even allows you to feature your book reviews from Amazon and GoodReads on your website. The Amazon and GoodReads integrations are only a couple of the features that makes Authorlicious a great theme that is not only designed to look great, but to work in a way that effectively helps sell books while making author's lives easier.
Publisher by Templatic ($65) is another beautiful responsive theme that is great for authors of multiple books.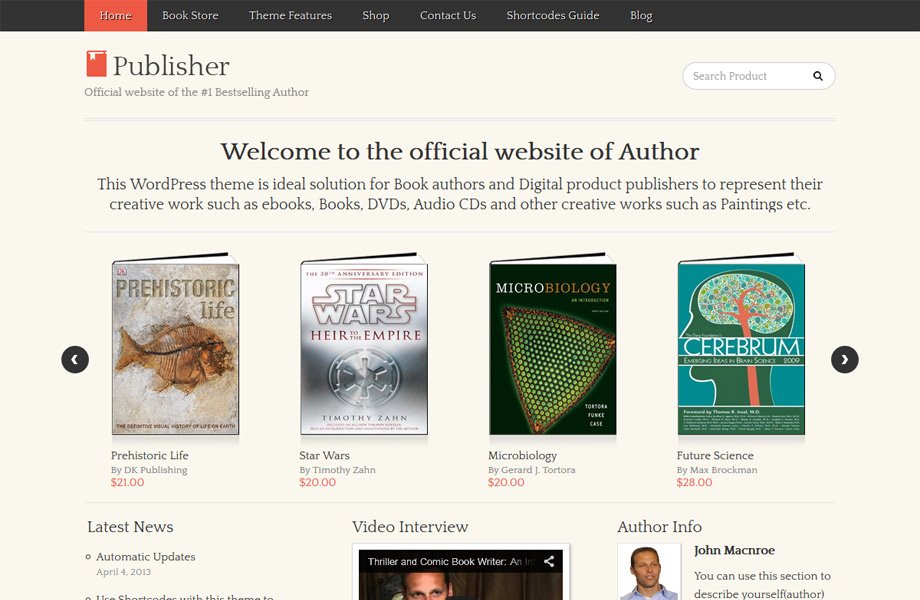 MagicBook-A 3D Flip Book WordPress Theme by Theme Forest ($48) is a very impressive site design with a lot of bells and whistles that can be annoying in some situations but stunning in others, so use it wisely if you choose to try it out. As you look at the different pages of the website, it literally looks like your website viewers are turning the pages of a book.
Coming Soon by Templatic is a free customizable launch page design option that you can use to allow viewers to learn something about your coming website and collect email information so you can follow-up with visitors while your real website is being designed without viewers being exposed to the incomplete site.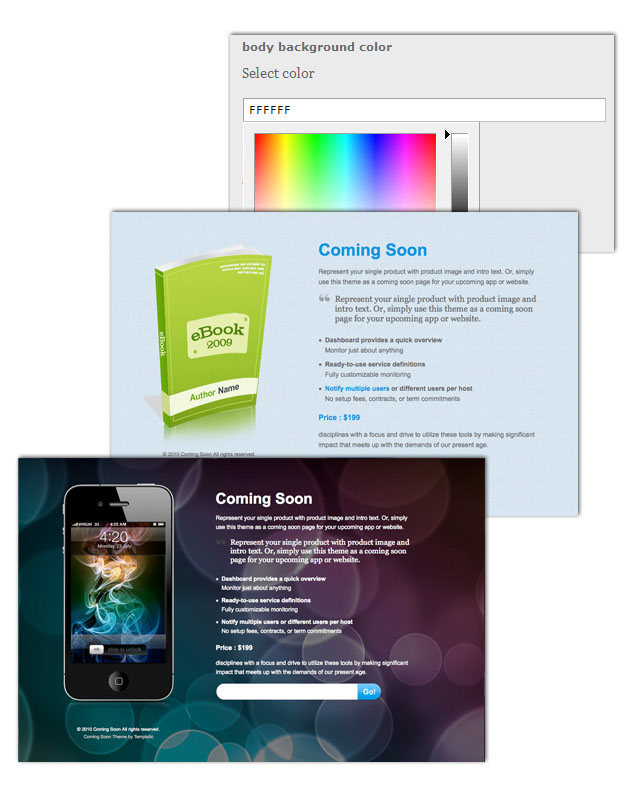 Nirvana by Cryout Creations is a free website that features a link to the developer's website, and it only costs $25 to have the promotional link removed. This responsive design has a number of color options, so feel free to customize. This free site is a great way to get started on a tight budget.
Tempera by Cryout Creations is another free WordPress template option.
Final Thoughts
It's so easy to get caught up in a beautiful website design that we forget the purpose of a great website. With this in mind, I recommend that you don't just choose the website design that you think is the best looking but look for the one that looks like it meets your needs as outlined in your "Platform Planning Worksheet" that you used to plan your website and other key platform building strategy. If you are a subscriber who has already collected your copy of the Author Info Kit, you will find the worksheet in the Author Lounge in the Milestone #4 gallery. If you haven't received your free Author Info Kit yet, then you can click here to get access.
You can also learn more about creating an effective author website strategy by reading "Tips for Building an Effective Author Website."